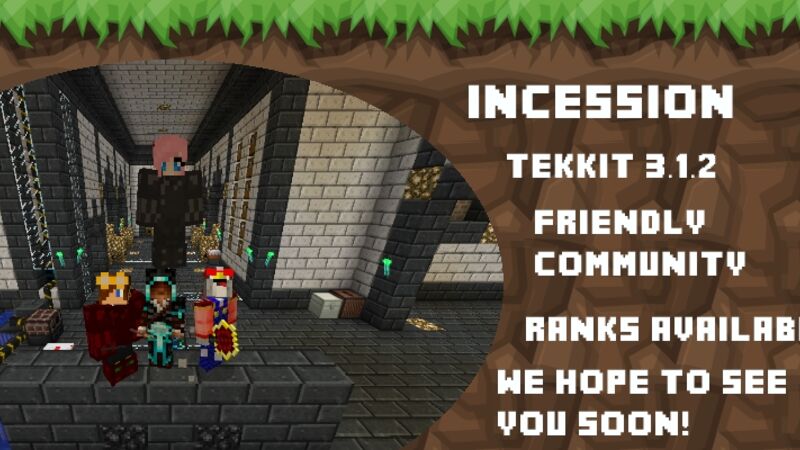 Welcome to Incession
This server strives to be a decent community which is always growing and changing depending on what users want. This allows us to have a friendly community without Items which people don't want and Plugins which people do want. We want to make this server the best it can be so suggestions are always welcome. Please read the rules as you join and remember to have fun. On Incession people will always be happy to help out and if you still require assistance which cant be fixed by in-game chat you can email the owner. There is no White-list!
We are recruiting staff to be moderators. Only if you have been playing for some time and I trust you I will promote you though! Permissions is fully working now. This server is hosted in the UK but has no problems hosting to other countries due to fiber optic connections. We usually have users from America and Australia with a ping of around 75.
Plugins:
Essentials
Factions
Lockette
No Cheat Plus
PermissionsEx
WorldGuard
Coreprotect
Orubfuscator
Thank you for reading and we hope you can come and join our community sometime soon.
Owner: wd955 (aka ThePoloDoc)
Server IP: 5.39.74.39:25623
There are no reviews for this server yet, you can be the first!