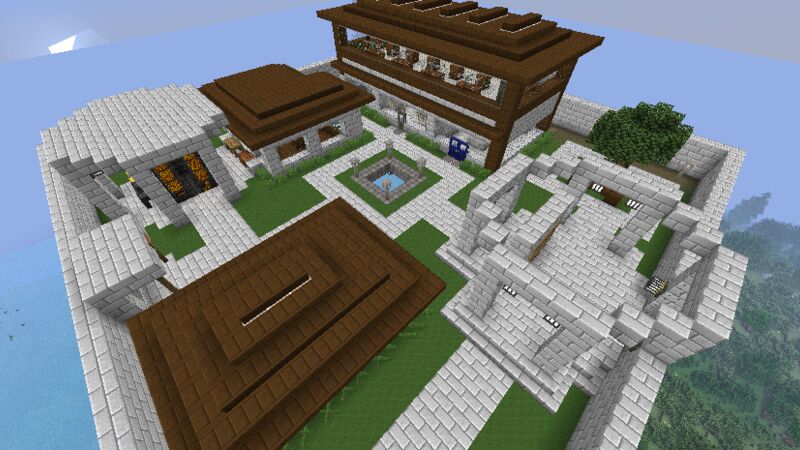 Friendly server that is all about the game and having fun. We have alot of different mods that appeal to all types of players. Farming, Killing, and Mining. Come JOIN The Server!
(No cracked accounts)
Map: Survival
Map Size: 22000 x 22000
Mod List: (Any Mods Here That Are Currently Not In The Modpack Will Be Added) ALPHABETICAL ORDER
Applied Energistics
ATG
Battle Towers
Better Animations Revived
Bskprs Core
Biomes O' Plenty
Buildcraft
Buildcraft ABO
Buildcraft Logistics Pipes
Carpenters Blocks
Code ChickenCore
Chisel Mod
CoFHCore
Craft Heraldy
Custom Mob Spawners
Dimensionel Anchors
Doggy Talents
Dynamic Lights
Enchanting Plus
Extra Cells
Extra Tic
Factorization
Forbidden Magic
Forestry Thaumic Bees
Forge
Forge Multipart
Galacticraft
-Guncus
HarvestCraft Waila Fixes
Hats
Hunger Overhaul
IC2 Experimental
IC2 Advanced Power Management
IC2 Advanced Solar Panels
IC2 Fixes
IC2 Gravity Suits
IC2 Nuclear Control
Immibis Core
Immibs MicroBlocks
Immibis IC2 Advanced Machines
Inventory Tweaks
Iron Chests
Liquid XP
Mapwriter
Matmos
Mechanism
MFFS
Minechem
Minecraft Sound Improvement Mod
Mo'Creatures
Modular Power Suits
MPSA
Minefactory Reloaded
Mr Crayfishes Furniture Mod
Natura
NEI
NEI Addons
NeI Plugins
Nether Ores
Not Enough Keys
Optifine
OpenMods

Open Blocks
Not Enough Codecs

Pams Harvestcraft
Pams Random Plants
Pams Temperate Plants
Pams Weee Flowers
Power Converters
Power Crystals Core
Project Red
Railcrat
Resonant Induction
Roguelike Dungeons
Simply Jetpacks
Soul Shards 2
Statues
StevesCarts 2
Thaumcraft 4
Thermal Expansion 3
Tic Tooltips
Tinkers Construct
Thaumic Tinkerer
TMechworks
Traincraft
Translocators
Tree Capitator
Tubestuff
TSteelworks
Twilight Forest
Universal Electricity
Waila
Waila Harvestcraft
Weapond Mod
Vending
VoxelMenu
There are no reviews for this server yet, you can be the first!