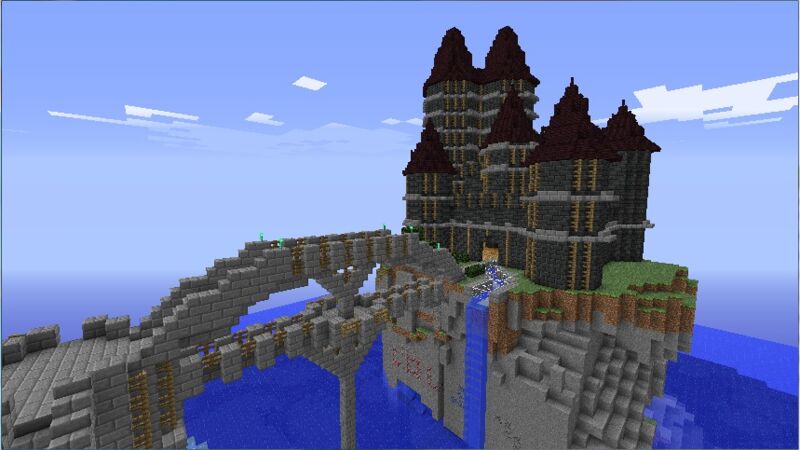 Come join one of the biggest growing and most friendly community's around and plays some tekkit
Main server and forum (We have hunger games and normal mine craft as well)
Member section {Requires sign up}{More items}
http://www.cryptcraft.com/index.php?/forum/19-applications/
RULES:
No griefing. No matter the size of the grief you will be BANNED PERMANENTLY WITH NO APPEALS! People work hard on their Tekkit creations, so I'm not going to be even less kind to griefers than normal Cryptcraft.
If found glitching any form of anchor into the world, you will be BANNED PERMANENTLY! You're anchor will also be removed, so your attempt will be futile.
Player versus Player combat is allowed. But using methods inside of non-combat zones are not permitted.
Don't be a dick. I don't like people harassing others. So you'll probably get muted for a while if found doing so.
Spamming or hacking is not permitted at all
Rules can be added, removed, or edited on later dates.
Economy:
There actually will be an economy system built off the IC credits!
The crafting of IC credits have been disabled.
At spawn you will be able to sell things to admin Trade-o-mats to obtain IC coins.
More uses for companies as well (explained in the Company section)
Protections:
You will be able to protect homes like you do in Cryptcraft. The only difference is because there already is a no griefing policy, there will be an entry deny flag.
Instead of town protections it will a Company protection. (more information in Company section)
Company protections work in the same way Town protections work in Cryptcraft.
Companies:
This is the big ambiguous thing I hinted at earlier that will now be revealed.
Companies are an incentive to get people to work together.
If a company is formed they will have a warp to their designated spot (from spawn).
Companies can actually sell things from a special place in spawn (when it's created of course)
Other benefits will come. But besides, who doesn't like friendly competition?
Banned items:
Some of these items will change when I am able to make changes.
All explosives excluding the Basic TNT (this is one that will be changed)
Destruction Catalyst
Hyperkenetic Lens
Calacltic Lens
World Anchor, Anchor Cart, Dementional Anchor
Infernal Armor
All Energy Collectors and Anti-matter relays (these ruin the point of everything)
There are no reviews for this server yet, you can be the first!