dirtcraftserver.zapto.org:25566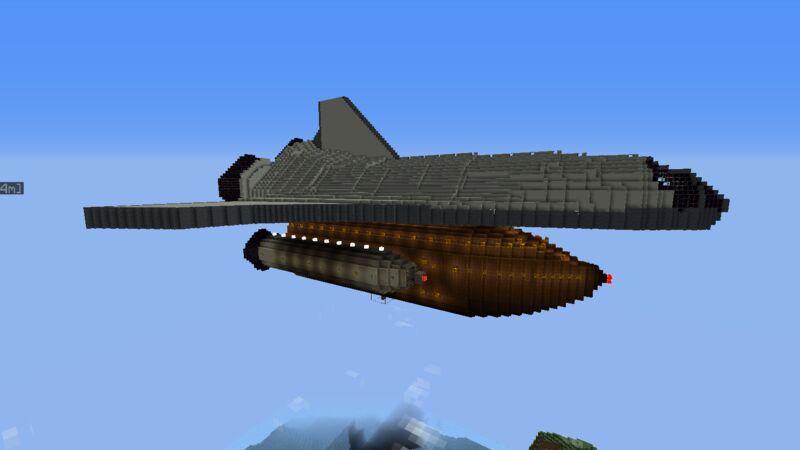 Okay, this is the most baller Tekkit server I've ever been on. It's almost always up and when it goes down, it's up within seconds. I'm always on it. Now you might be thinking that 'Oh wow it's just another stupid server, I'm not gonna join'. Well don't think that. I mean, look at this spawn! It's a freaking space shuttle. And the people on this server. My god you have no reason not to come on this server. But wait, theres more. See we also have a creative world. This is for people who just want to build and put thier skills of building into tekkit. AND there is also room for being Builder.
If you can do good enough in the creative world, you'll get the Builder title.
Heres the ranks in the join:
Default
Builder - Build something baller in the creative world
VIP - 8 Euros
VIP+ - 16 Euros
VIP++ - Dam right it's only 21 Euros
Mod - Rich way: Donate 50€ or above.
Normal way: Make a formal application (min 200 word) and sent it to dirtcraftserver@hotmail.com
Alternative way: Get an admin to trial you as their protégé.
Admin - Rich way: Donate 100€ or above
Normal way: Earn it. (Approx 0.5 years mod or more without any complaints or incidents, and with at least 10 votes from default players)
Super Admin - Rich way: Donate 500€
Normal way: Earn it (approx 1.5 years admin or more also without any major incidents, only the Owner or the HeadAdmin can decide)
Head Admin - Rich way: Donate 1000€
Normal way: Earn it (approx 3 years or more. The most trustworthy person on the server, specifically pointed out by the Owner)
You can check all this stuff out in detail on thier site HERE: http://dirtcraftservers.webs.com/
There are no reviews for this server yet, you can be the first!