Back to List
Anarchy-3-1-2-Harsh-World-Pvp-30-Slots-Factions-Sl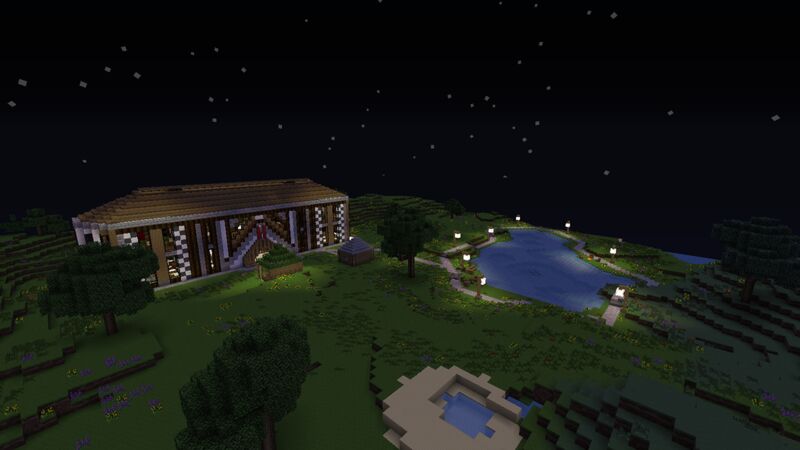 Description:
This is a Griefing/PVP server.
I have disabled the two most powerful armor chest pieces in the game so that no player is too powerful (plus i am tired of hitting someone for 15 mins and do no damage at all). As a Starting Kit you will receive basic stone tools, basic armor and 50 blocks of Bedrock, use it wisely because you won't get more bedrock blocks until you can afford to buy more. This way you can hopefully have a section, and maybe eventually a big room or base that is pretty protected by using factions (this way I can leave Lasers on server :P ).
NOTE: World is set to Hard difficulty
Rules:
Do not Grief Spawn Area.
Do not Kill on Spawn Area.
Do not Abuse glitches.
No Crude Language.
Respect other player and be smart about playing Online.
Do not act like a 5 year old...even if you are actually 5 years old.
Banned Items:
Quantum Body Armor (can still Craft leggins, boots, and helmet)
Infernal Armor (can still buy the rest of Gem Armor set)
Nuke
Any Type of Chunk Loaders (lag issues)
Alchemical Tome (can bypass banned items)
Teleport Pipes (map corruption issues)
Void Ring (Teleport let's you in places you shouldn't be able to enter that easily)
RM Armor (Chest Part)
Most of the following just cause of child like behavior by people
Industrial TNT
Destruction Catalyst
Catalyst lens
Evertide Amulet
Volcanite Amulet
Black Hole Band
Ring of arcana
Mining turtles
Tunnel Bore
Ring of ignition
Watch of flowing time
Soul Stone
Life Stone
Zero Ring
Hyperkinetic Lens
Gem of Eternal Density
Nova Catalyst
Nova Cataclysm
Mercurial Eye
Plug-ins:
Quick Bench ( click here to open the bukkit page to understand how to make one )
AntiPvPLogger
bPermissions
ChestShop
Disablecraft
Essentials
Factions
LaggClear
LapisPortals
SimpleSpleef
Tekkitrestrict
WorldEdit
WorldGuard
Core Protect
Simple command signs
Simple Spawners
Survival Games
There are no reviews for this server yet, you can be the first!