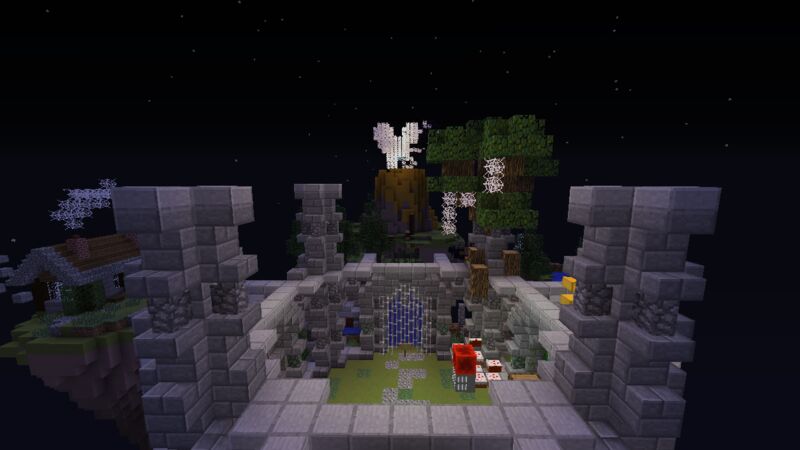 Information: Our server is a hub and we have good and active staff, We browse on the website 24/7 and help anyone who is having trouble 24/7 we have a ticket support team and system and are helping many. The server planettekkit established its self about in February this year, We are now 6 months old and now are a network open to the public, The survival world isn't reset.
Server Information:
Survival: This is the server where you're not allowed to raid or grief, You can rome the land and build huge empires and industrial stuff! You are free to claim land using our 2 METHODS! which ever one suits you, We have Protection Stones or Factions, Note This is Survival in-which case you can't raid or grief or over claim with factions, You start off with 40 power to claim land and when you die you keep your inventory and don't loose any faction power.
Factions: This is for the people who like to PVP raid and grief, You can raid eachother and make a faction and dominate who is weak or attack who is strong! We are not responsible for your loss of items on this server, If you want to play safe we HIGHLY suggest you play on survival instead, However if you choose not to follow out guidlines and get raided we will not refund you. Other; We are a small server currently and are looking for extra players! Like i stated we love to see everyone have fun and our aim is to provide you with a awesome tekkit experience!
Staff: Our staff are helpful but don't play around when it comes to rule breakers, They are strict and like my self will follow procedures to carry out a rule breaker, We employ active and mature players to become staff, The owner also known as me is 17 and we try to provide an adult look out for things.
Future Development; We will inform you at anytime when future is likely to see changes or updates, We are on the forums 24/7 and will update you on almost anything, We also produce new articles weekly on what happend during the week or what could happen in the next week.
Side note: If you are looking to cause trouble then we are not the server for you, We are relaxed and don't need trouble makers to intervene with the server flow, But anyone you can join today and hae fun! Hope to see you online and enjoying yourself! :D
Reset Information:
Like you all Tekkit players, We hate resets, They truly are horrible, In-which case we decided to only reset every 9 - 12 months (1 year) This way we can avoid people getting angry or upset that their hard work is gone, We only will have to reset earlier if a serious matter occurs like continuous crashes, Luckily our Custom Crash report system will locate any imperfections in the world, It will tell us what happend when the server crashes, We can easily fix crashes as anything thrown at us in the crash report is nothing new to us at all, Some crashes can take 10 mins or less to fix, other may take longer, We try to fix crashes as soon as they start.
There are no reviews for this server yet, you can be the first!