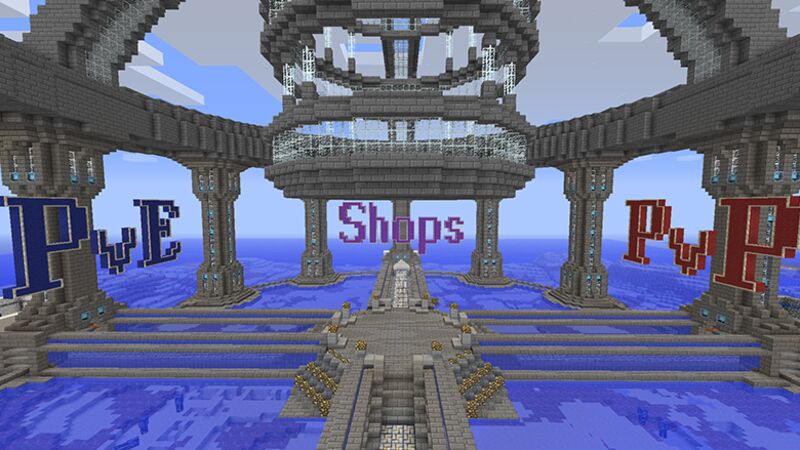 Come join us over at CycliCraft! We offer a robust tekkit experience, running Tekkit Main (Space) 1.2.9g
Server Website: http://www.cyclicraft.net
Minecraft URL: cyclicraft.mcpro.co
Minecraft IP: 96.127.154.186:35828
What we offer:
Faction based
Safe-PVE world
Anything goes PVP world
Dedicated Mining world
Vault-based economy
Dedicated nether worlds (PVE nether, PVP nether, Moon nether etc.)
Server, Donor and Subscriber shops selling tons of items
Inexpensive donor ranks and item packs
A clean, easy to navigate spawn area
Time-based in-game ranks with perks
Very few banned items
An experienced and seasoned staff
Custom-made plugins to fix existing tekkit bugs
A very friendly atmosphere
Server Rules:
Our PVE world is a no-griefing world. No raiding, no stealing, basically just clean gameplay. Breaking any of these rules in PVE is a ban-able offense.
Which is why we have an anything goes PVP world. The only rule here is no TP-killing. Other than that, do what you want, when you want, to who you want. We don't care as long as you know that what you do others can also be done to you. :)
Our dedicated Mining world is where mining tools are permitted. Quarries, Mining Wells, Turtles, Carts.... anything that can help you dig is permitted here. PVE world rules apply in the Mining world, so be nice.
No swearing in chat.
All Caps statements are discouraged
No spamming chat
We have some pretty incredible coders on staff, and have worked hard to reduce the number of existing tekkit bugs and exploits. Having said that, if you are caught duping items or exploiting any of our antigrief procedures, you will be tempbanned for a week on the first offense, and permabanned on the second.
Above all, be courteous. We have a large, experienced staff (most staff members are ages 25+) and will be there to help anyone who needs it.
So come on in and have fun!
There are no reviews for this server yet, you can be the first!