Back to List
ArxCraft-PVP/Survival/Factions- Join now! Many Slo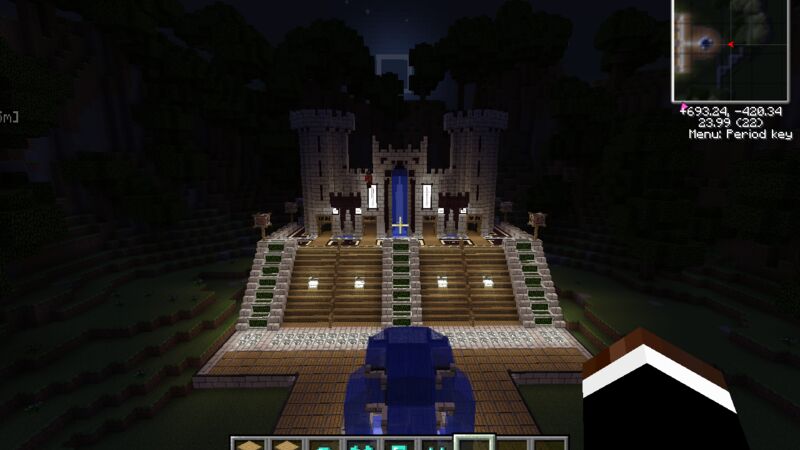 ArxCraft
IP: 69.175.56.70
We are a PVP/Tekkit/Factions/Survival server. We offer NO protection on houses, unless you join a faction or create one. but not everyone can create a faction. You have to have the money to do it. To Create a faction is $1000.00. We have the standard items banned. So what are you waiting for, drop by! Its fun! Spawn Just finished!! Help get diamonds and vote as top server!!!!!!!!!!!!!!!!!!!!!!!!!!!! And please, NO GRIEFERS. Were Waiting!
What Do We Offer
We don't offer much plugins because we are a tekkit server. but our staff will make sure your tekkit experience is a new caliber of AWESOME .
Staff
We have a full list of staff and they are all real life friends with the owner. Our staff is a legit group of friends that are reliable, trustworthy, fun, and entertaining.
Owner: KelbsUNLEASHED
Co-Owner: MoKillin11
Head-Admin: ndfrspd1462
Admin: hershysnickers5
Admin: Secret_Shadow15
Admin: catsonyourface
Admin: BAHtheKING
Moderator: mormonkid4
Moderator: radiantdiviner
Who Can Join
Anybody can join as long as you're not a grieffer/hacker. as long as you don't pose a trhreat to the server. you can join. we look foreword to welcoming you to our server.
Ranks
New
Member
Honorable
20Donator
Moderator
Admin
Head-Admin
Co-Owner
Owner
Whats There To Do
You can start a faction with your friends and build it up. use the vanilla and tekkit items (Unbanned One) to take over other faction with player vs. player combat.
So Join Us And Have One Of The Best Minecraft/Tekkit Experiences Of Your Life
Additional Details
We are a Survival/PVP/Faction server. We offer a Survival. We are new, so join now to find out more! New Spawn Just finished!!!! Join now and experience The Awesomeness of Arxcraft.
There are no reviews for this server yet, you can be the first!